The Gaches Chimie Group has won the Innovation Award at the the Swimming Pool Exhibition in Lyon (2018) for its cyanuric acid reducer.
It helps reducing safely the acid cyanuric level in the pool using a biological process. It only contains a natural blend of micro-organism cultures and enzymes. As result there is no need to drain pool anymore.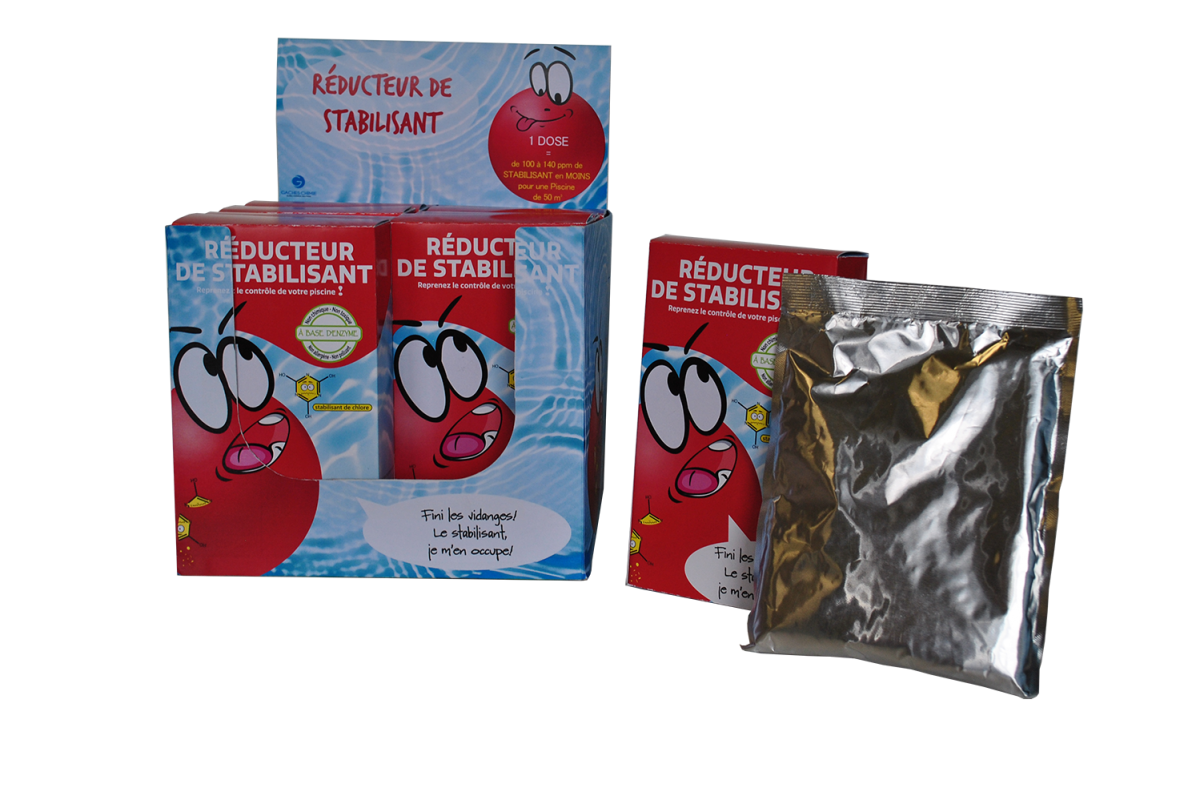 How it works:
The acid cyanuric reducer reduces the acid cyanuric level safely, naturally and quickly. The product operates thanks to advanced biocatalyst technology. It eliminates chlorine lock and allows sanitizer to be effective. Decomposition of the molecule by the enzyme in contact with water is called Hydrolase.
Two essential requirements for the enzyme behave correctly:
1 - Analysis of your stabilization rate by your pool consultant beforehand
2- Strict compliance with the conditions of use:
Water temperature

Chlorine or bromine level

Acalinity, cleanliness ...
To learn more, please follow our guidelines:
Click here to see the English version