E-Chemicals is a digital management solution for your chemical products.
A platform dedicated to the digital management for your chemicals products. All the information concerning the hazards, market availability, physico-chemical and regulatory data (REACH, RoHS…) are stored on a secure SaaS platform.
And it's FREE for evey product we sell !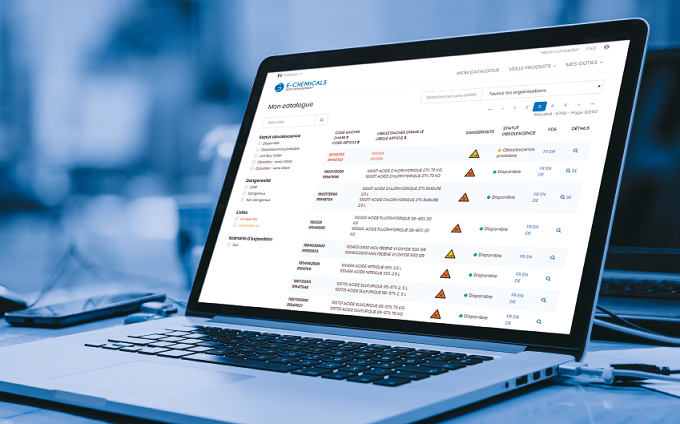 Consulting for RoHS / REACH compliance

Support for Export Control

Product end-of-life risk assessments (obsolescence)

SDS translation, compliance and authoring services