Solutions to support customer fighting COVID-19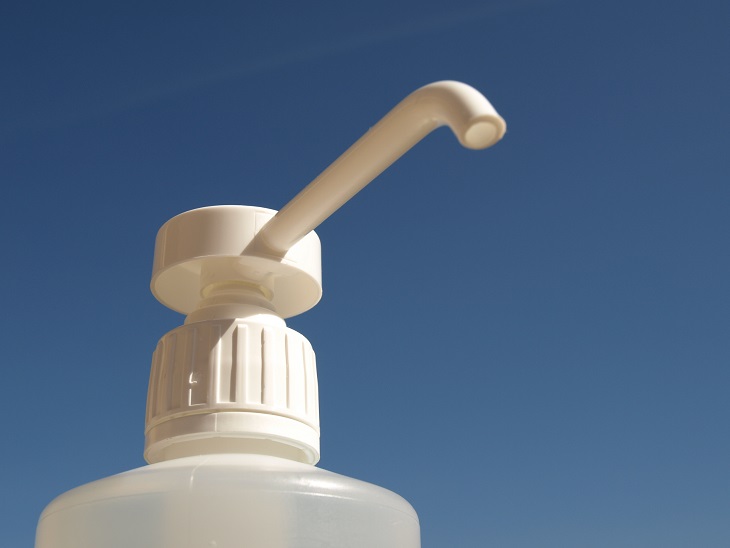 Our company has formulated, on the basis of WHO recommendation, hydro alcoholic solutions for disinfecting surfaces and hands. Transparent dividing panels were figured for workstations and reception desks.
Our health measures:
Following the WHO recommendation on making the workplace 'Corona'-ready, our company has formulated hydro-alcoholic solutions intended to disinfect the surfaces at our sites and the hands of our people. The hydro-alcohol solutions have since then been abundantly made available on our sites. In addition, we have created and installed transparent dividing panels between workstations and at the reception desks (see photos below). These measures in combination with strict internal procedures help us limit the exposure of our people to virus transmission risks.
Since last week we have been making our internal solutions available to our clients in an effort to help them fight COVID-19. We are currently offering two solutions:
HYDRO-ALCOHOLIC SOLUTIONS:
Deux formules sont disponibles, une solution pour la désinfection des surfaces et outillage et une solution pour les mains.
Both hydro-alcoholic solutions are available in 1L sprays and 5L/20L/1000L refill containers. Refill containers are necessary as there is a shortage of spray-packaging.
Please note that the hydro-alcohol solutions are inflammable and that for some surfaces a chlorine solution may be favorable. This may be the case for floors and lavatories. A good chlorine cleaning solution can be made with the following doses:
1 EFFERVESCENT tablet of 20 gr of AGE50 / 20 for 10L of water
18 gr of AGEGR60 granules for 10L of water
80 gr (66 ml) d'hypochlorite de sodium 47-50°CHLOROMETRIQUE pour 10L d'eau
Our other best practices:
Tip 1 : Helmets with visor for those working close to others and often on the move
Tip 2: Stretch films to be used on shared equipment (example: keyboards, car steering wheels, tools…) to be changed after each use.
Tip 3 : Keep doors open.
Tip 4 : Set a maximum capacity of people per meeting room.